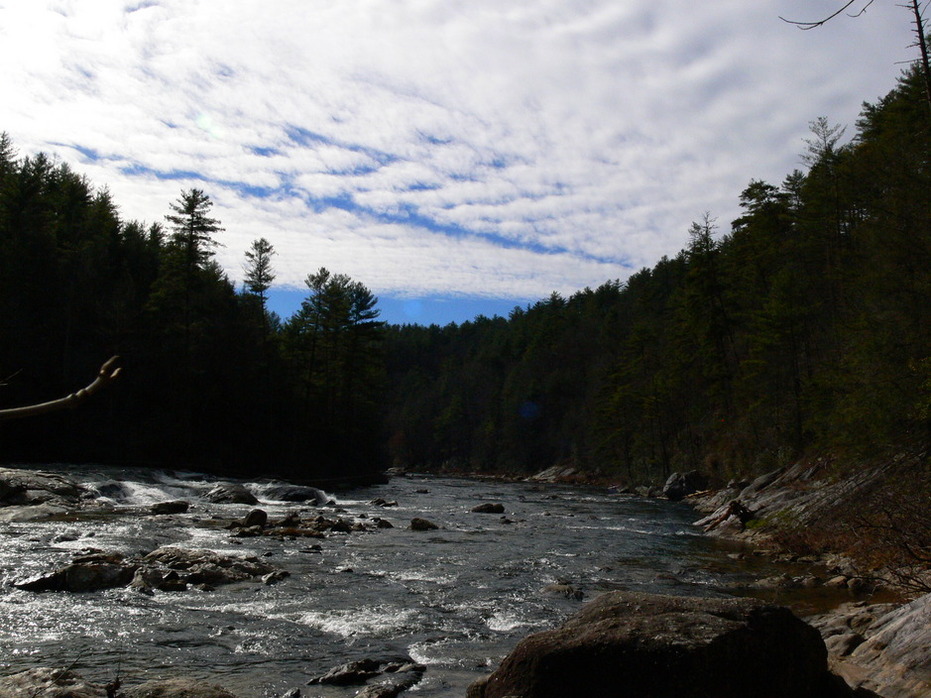 CHATTOOGA RIVER RAPIDS (3)
Driving Directions

: From Tallulah Gorge State Park, drive 12.8 miles on US 441 North to Warwoman Road on the right. Turn right onto Warwoman Road and drive 2.3 miles to Sandy Ford Road on the right. Turn right onto Sandy Ford Road bear left crossing a bridge in 0.6 mile. In 3.3 miles (2.7 miles further) reach a ford over Dicks Creek and a gated road on the left. Park here.
​


Hiking Directions

: Follow the gated road downstream. In a short distance, cross a small stream and turn right onto a trail which continues to follow Dicks Creek downstream. In 0.46 mile reach a fork. You can go left, right, or straight. Stay straight onto the green blazed Dicks Creek Trail No. 60. Continue 0.12 mile (0.58 mile from the trailhead) to a spur trail on the right.