NORTH CAROLINA WATERFALLS
LOWER WATERFALL ON GRAGG PRONG
​(3)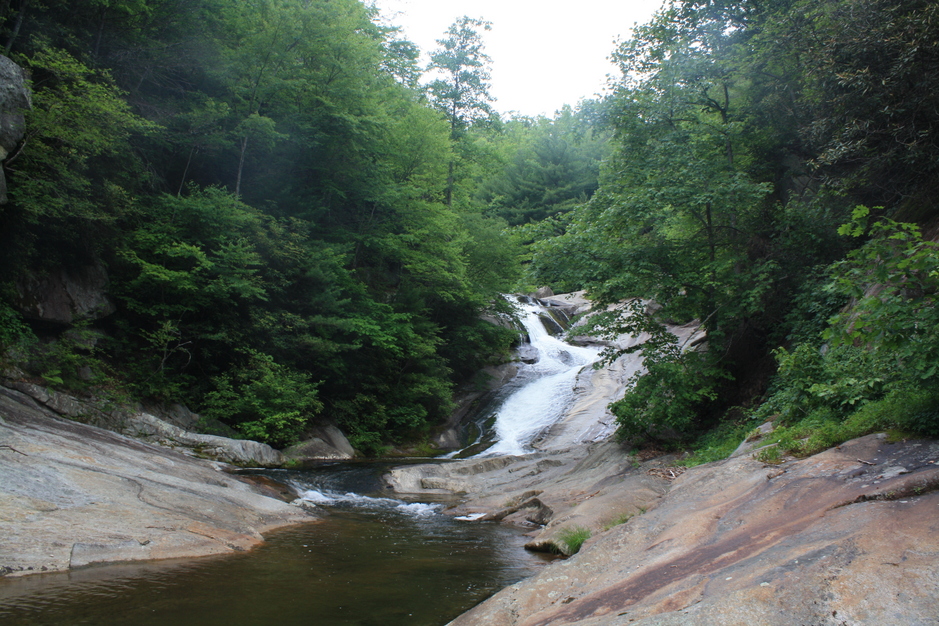 PHOTO BY CHRISTIE W.



​​

Driving Directions:

N.C. 181 crosses the Blue Ridge Parkway at milepost 312. From N.C. 181 exit to the Blue Ridge Parkway and turn left onto the parkway. At milepost 311 turn right onto the gravel Jonas Ridge Road (S.R. 1518). Follow the road, which begins as gravel, is paved for a short distance passing a Christmas tree farm, and returning to gravel again, for 1.7 miles to a T junction with a church on the left. Turn left onto F.R. 464 (Edgemont Road). After 2.5 miles come to F.R. 58 on the right. Don't turn right. Continue 6.7 miles to N.C. 90. Turn left and drive 0.2 mile to F.R. 981 on the left. Drive 4.1 miles on F.R. 981 to a bridge over Gragg Prong. There is a parking area before the bridge.
​


Hiking Directions:

From the upper waterfall on Gragg Prong, continue on the trail for 0.25 mile to where the trail ascends steeply. Leave the trail and follow the path downstream to the top of the falls. To view the falls from the base, carefully walk down the sloping rock beside the waterfall.