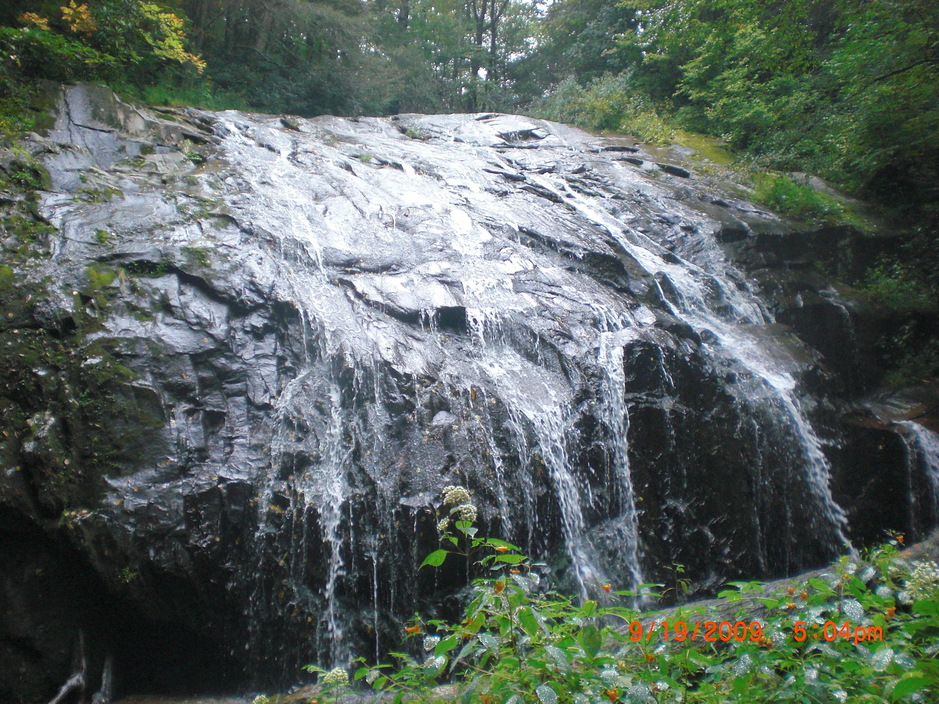 PHOTO BY CHRISTIE W.

Driving Directions:

From U.S. 221 and U.S. 321 Business in downtown Blowing Rock, drive 0.2 mile on U.S. 321B (Main Street) and turn right on Laurel Lane. Drive 0.1 mile and park in the parking area on the left at Annie L. Cannon Memorial Garden.



Hiking Directions:

The trail begins at the end of the parking area on the gravel road. In a short distance, turn off the road to the right and descend to a creek crossing. Once on the other side of the creek, follow it downstream, passing ruins from old houses, to another creek crossing at 0.5 mile. Cross the creek again and at 0.7 mile you will reach a footbridge at the top of The Cascades on Glen Burney Trail. Don't cross here; continue straight ahead, passing The Cascades. At 0.84 mile, you'll reach a side path on the right that leads past a picnic table to an overlook at the top of the falls. Continuing on the main trail, which forks at 0.93 mile. Take the right fork. Descend to a T junction and turn right. Continue a short distance to the base of the falls.