NORTH CAROLINA WATERFALLS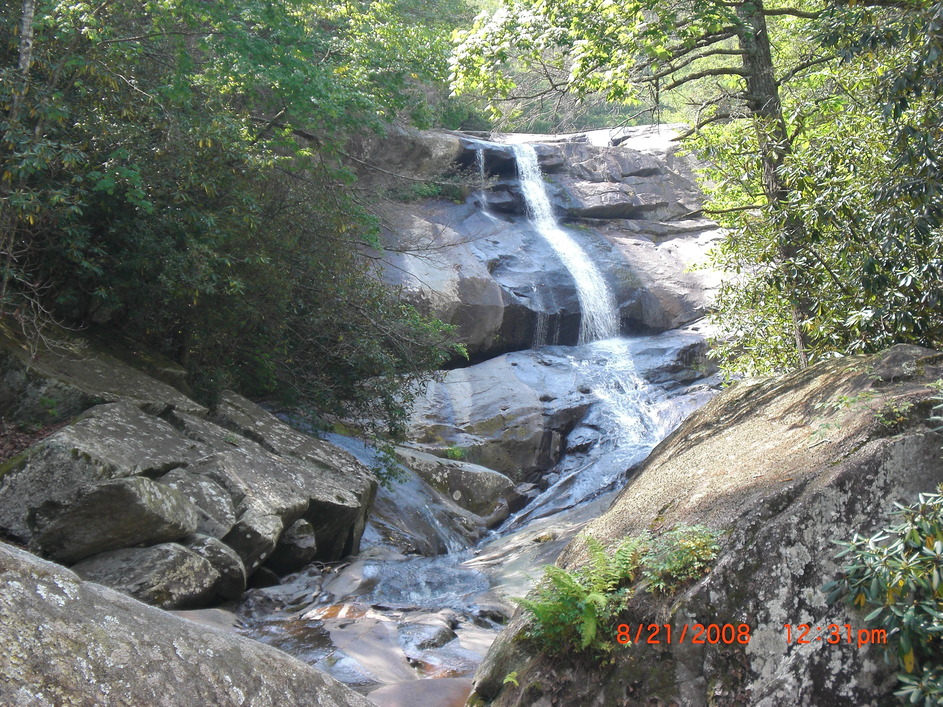 Driving Directions:

N.C. 181 crosses the Blue Ridge Parkway at Milepost 312. From there, head south on N.C. 181 for 5.65 miles to the signed trailhead on the left. A short drive leads to a gravel parking area.
​


Hiking Directions:

The trail to Upper Creek Falls is a loop hike. From the parking lot, you can go left or right. I will describe the shortest distance to the falls, which means going left on the trail. Follow the trail for 0.38 mile to a set of steps at the creek. Upstream is a small waterfall that can be reached by rockhopping up the creek or crossing the creek and following a path. To reach Upper Creek Falls, cross the creek and follow the path downstream. Several side paths branch off to the right, stay left on the main trail which will lead you to a switchback that will bring you down to the creek at the mid-point of the falls. From the middle viewpoint, the trail continues downstream. Several more side paths branch off to the right. Stay on the main trail until you reach the obvious trail leading to the pool at the bottom of the falls. To continue the loop hike, head downstream, staying on what appears to be the main trail. After a little over 0.1 mile, you will come to the creek with a nice cascade above and slides and cascades below. This spot is sometimes referred to as the "Lower Falls." Cross the creek and ascend steeply on the trail. Continue 0.85 mile through a series of switchbacks and arrive back at the parking area. The entire length of the loop hike is 1.5 miles.