NORTH CAROLINA WATERFALLS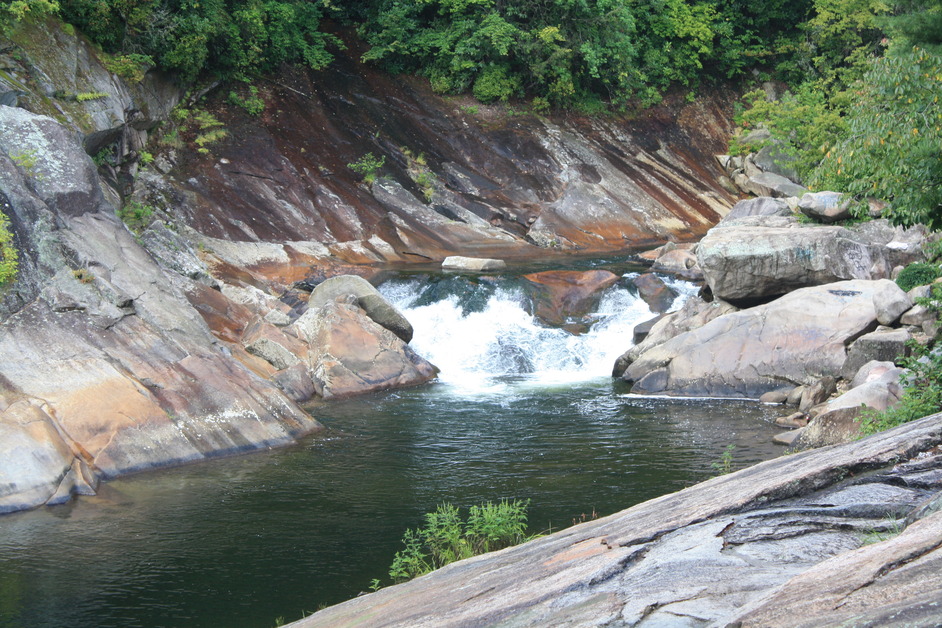 Driving Directions

: From the junction of N.C. 126 and N.C. 181 in Morganton, drive north on N.C. 181 for 10.6 miles to Brown Mountain Beach Road. Turn right and drive 5 miles to a bridge over Wilson Creek. Turn left beyond the bridge to stay on Brown Mountain Beach Road. The road starts paved but soon changes to gravel. Continue 1.9 miles after the road changes to gravel to a view of the falls on the left.
​


Hiking Directions

: A small washout descends the bank on the left side of the road to a sloping rock face. It is not safe to walk out on this rock face without the aid of a rope for a closer view of the falls.