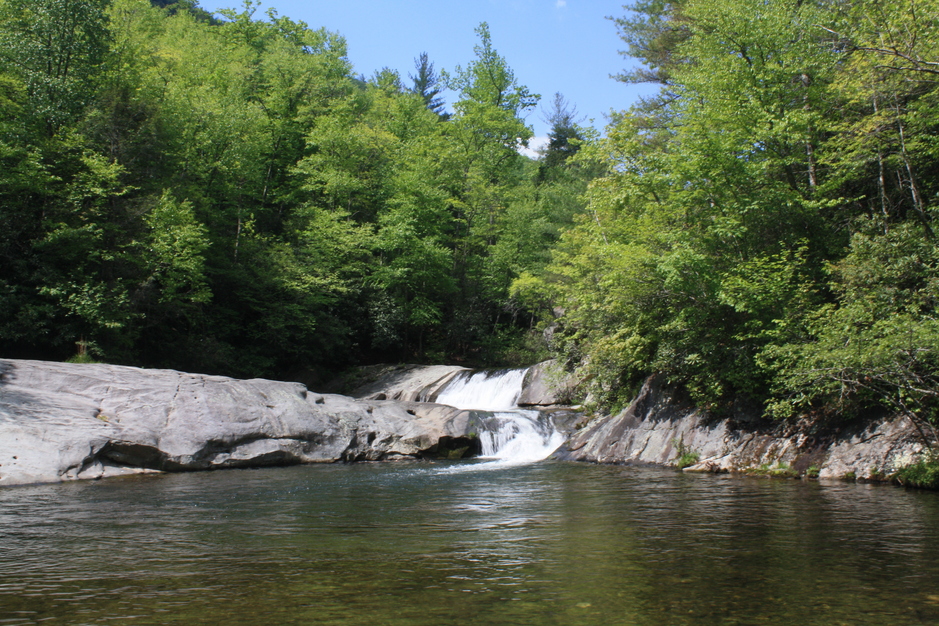 PHOTO BY CHRISTIE W.

Driving Directions:

N.C. 181 crosses the Blue Ridge Parkway at milepost 312. From N.C. 181 exit to the Blue Ridge Parkway and turn left onto the parkway. At milepost 311 turn right onto the gravel Jonas Ridge Road (S.R. 1518). Follow the road, which begins as gravel, is paved for a short distance passing a Christmas tree farm, and returning to gravel again, for 1.7 miles to a T junction with a church on the left. Turn left onto F.R. 464 (Edgemont Road). After 2.5 miles come to F.R. 58 on the right. Don't turn right. Continue 3.7 miles on F.R. 464 to a parking area on the left.



Hiking Directions:

Hunt-Fish Falls Trail (#263) starts at the end of the parking area and descends to the intersection of Lost Cove Trail (#262). Turn right and cross a side stream with a high waterfall on it, which would be nice with more water. From here, walk out on the rock to view the falls.