NORTH CAROLINA WATERFALLS
STONE MOUNTAIN FALLS (3)
STONE MOUNTAIN STATE PARK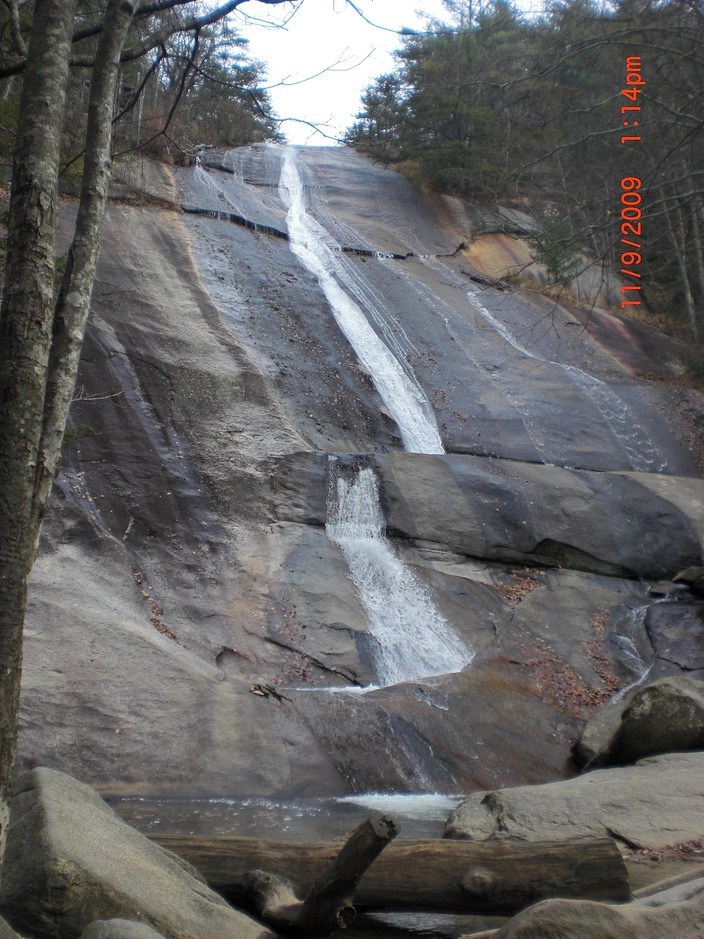 PHOTO BY CHRISTIE W.



Driving Directions:

From U.S. 21 north of Elkin, drive 7.8 miles from where U.S. 21 narrows to two lanes and turn left on Traphill Road (S.R. 1002). If you are heading from the parkway, drive 10 miles on U.S. 21 south and turn right on Traphill road. Drive 4.3 miles and turn right on John P. Frank Parkway. Continue 2.3 miles, entering the park, and parking in the first parking area on the left, which is the Upper Trailhead parking lot (#12).



Hiking Directions:

The orange-blazed Stone Mountain Loop Trail begins from the parking lot. Turning right on the trail will take you across the summit of Stone Mountain and then by the Hutchinson Homestead before reaching the base of the waterfall. Turning left on the trail will lead 0.6 mile to a series of steps and a viewing platform at the top of the falls and then to the base of the falls. The entire distance of the loop trail is 4.5 miles. Depending on which way you begin on the loop trail, you will pass the junction of the blue-blazed Middle Falls/Lower Falls Trail that will lead 0.5 mile to Middle Falls and 0.92 mile to Lower Falls.