NORTH CAROLINA WATERFALLS
UPPER CASCADES (2)
HANGING ROCK STATE PARK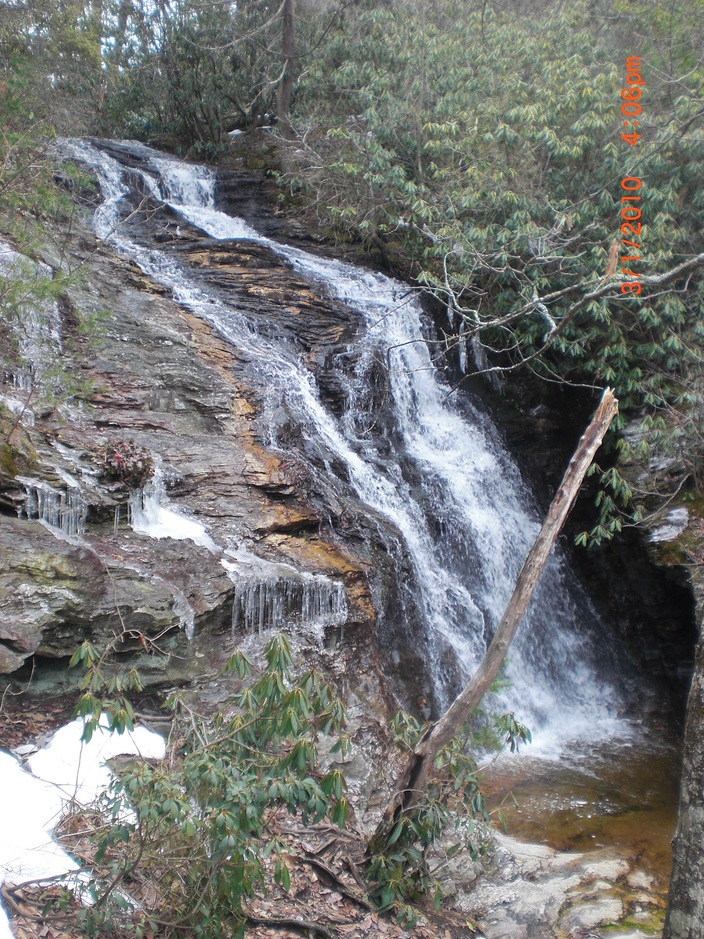 PHOTO BY CHRISTIE W.

Driving Directions: From Danbury, drive west on N.C. 8/89 for about 1.5 miles and turn left on Hanging Rock Park Road (S.R. 1001) across from Stokes-Reynolds hospital. Drive 1.5 miles to the park entrance. Continue 1.7 miles to the large parking lot on the left in front of the visitor center.



Hiking Directions:

The trail begins at the upper end of the parking lot near the entrance. Cross the main park road (the one you drove in on). Shortly afterward, the trail forks. Take the right (unpaved) fork and follow the Upper Cascades trail to the viewing deck at the falls.